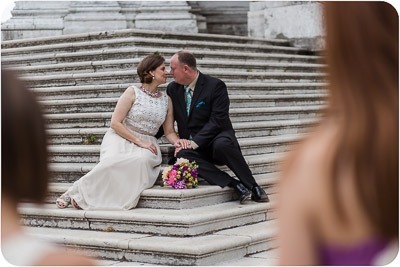 This American couple chose Venice as the destination for their vows renewal ceremony hired me as their photographer.
It was clear a strong relationship blessed by enduring passion and mutual understatement. With couples that renew their vows  after many years I'm always charmed by the strengths of their feelings, and I try to portray their love in images.
What set them apart was their family: they were accompanied by two daughters .
Continue reading "A colourful vows renewal reportage with special bridesmaids"