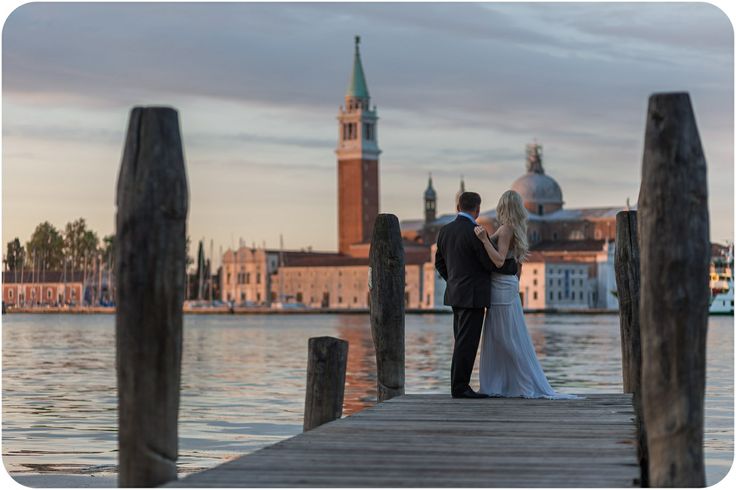 Apart from being an ideal background for a couple's unique events such as weddings, honeymoons and engagements, Venice is a perfect location for capturing a couple's passion and joy in common days as well.
Any season of the year is suitable to get high-quality romantic photography, but many  appreciate the chance to experience a couple photo session at sunrise.
This was the case of a couple that lately took the occasion of a short holiday in Venice to enjoy a couple photo service in late spring. They first strolled in Piazza San Marco and were photographed in the peaceful atmosphere of early Venetian mornings, almost "bathing" in the enchanting, soft sunrise light.
A water taxi ride gave them the chance to enjoy the view of the lagoon and be captured in romantic photographs with the background of the Canal Grande and San Giorgio Island.
Then they returned to the Danieli hotel and were photographed in some of the halls of this ancient and luxurious hotel which hosted many past celebrities and present VIPs. The hotel's magnificent staircase, the comfortable café, the beautiful balconies were all perfect spots to get some more intense couple portraits, full of love and happiness.
After such a splendid beginning the couple could not but enjoy a great day in Venice!
Contact me for your own sunrise photo session in Venice.
(Visited 307 times, 1 visits today)