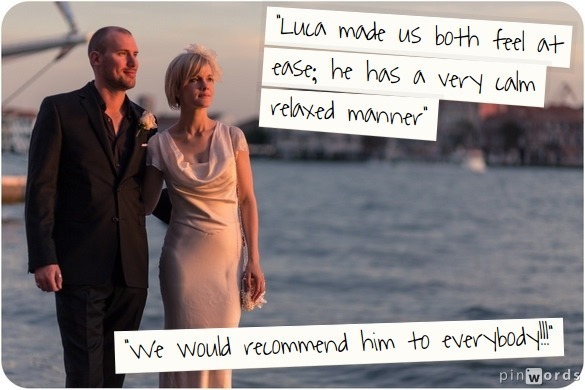 My clients' opinion help me continuously improving my services, being them engagement, wedding or honeymoon photo services.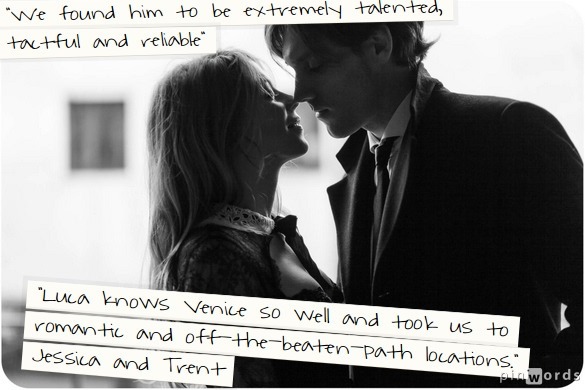 Reading their feedbacks, I found that the main reasons my clients appreciate my work are:
–          Relaxed attitude: people are often a bit nervous in front of a camera, especially if this is their first photo service or if they are getting married. The photographer's attitude is important to make them feel at ease and get spontaneous, intense photographs. In Dorothy's words : "Luca made us both feel at ease; he has a very calm, relaxed manner; this is particularly great when weddings can be stressful times. We felt very calm with him and found the experience enjoyable rather than stressful".
–          Quality photos: many clients have no clear idea how a professional photographer's pictures differ from common ones and are often surprised by my photographs. Brianna: "The photos turned out so beautiful, more than I could ask for! "; Beth: "These are amazing!!!!!! They are exactly what I wanted". Dorothy "there were so many amazing photographs and it was so hard to choose a select few."
–          Romantic and off-the-tourist-track spots: clients especially appreciate my familiarity with Venice, Milan and Rome's less known romantic places. Dorothy: "he took us to lots of really beautiful places for the photographs", Jessica: "Luca knows Venice so well and took us to romantic and off-the-beaten-path locations".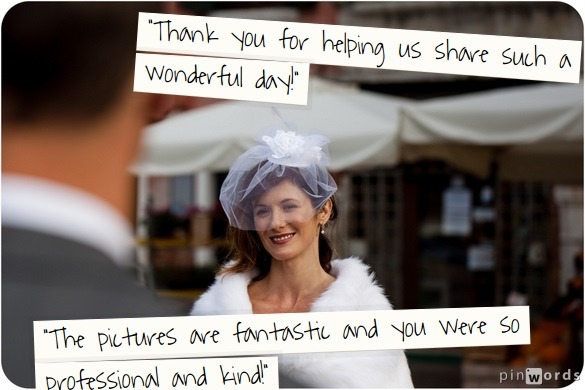 What about you? What do you most like or dislike of my photo services?
To book your own photo session contact me:
(Visited 622 times, 1 visits today)